Pastor Dennis Andrews
Pastor
dennis@mbaptist.org
Pastor Dennis began serving at MBC in March 2019 with our families by cultivating discipleship opportunities among children, teens, and adults. In December of 2020, MBC called him to be the senior pastor. His greatest desire is to encourage, equip and empower parents as they fulfill their role of being the primary source of discipleship within each family. He is passionate about reaching families with the gospel (and has a soft spot for military families, as he is the son of a Marine and comes from a family with a rich history of service to our nation.) Pastor Dennis grew up in Pennsylvania before attending Word of Life Bible Institute in upstate New York, where he met his wife, Rachel. Together they attended Liberty University, and each earned a degree in Religion. He went on to earn a Master of Theological Studies from Liberty Baptist Theological Seminary and later earned a Master of Divinity as well. He has ten years of pastoral experience in West Virginia and Georgia. Pastor Dennis and Rachel have one son, Deklan. In his spare time, he enjoys hanging out at the beach, going on hikes, spending time with his family, and learning/talking about history.

Pastor Kaleb Barrett
Associate Pastor
kaleb@mbaptist.org
Pastor Kaleb began serving at MBC in January 2019 by leading the music and outreach ministries. He grew up in Connecticut and started at the University of Hartford before transferring to and graduating from Trinity International University with a B.A. in Music and a minor in Biblical Studies. It was during his undergraduate studies that he felt called into ministry. Pastor Kaleb earned a Master of Music in Church Music with concentrations in Composition and Conducting from Southwestern Baptist Theological Seminary. Throughout his education, he participated in a variety of choirs, bands, and orchestras, touring throughout the U.S., parts of Europe, and Korea. He served as the Assistant Conductor of the Southwestern Master Chorale, Southwestern Singers, and the Southwestern Chapel Orchestra during seminary. Pastor Kaleb married his wife, Naomi, in August 2014. In his spare time, he enjoys reading, listening to podcasts, traveling, martial arts, and meeting new people.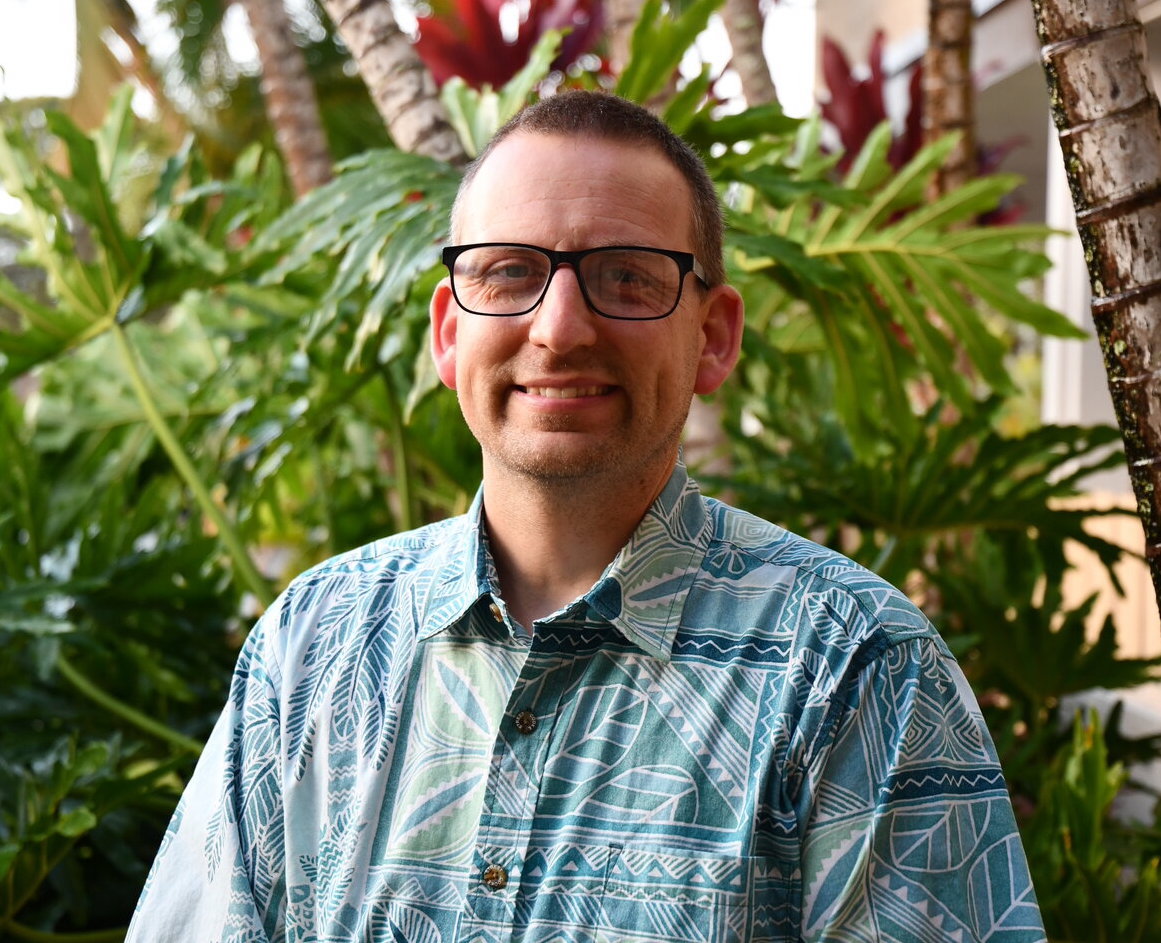 Pastor Jon Matlack
Director of Discipleship Ministries
jon@mbaptist.org
Pastor Jon began serving at MBC in June of 2018 after the church licensed him to preach as a way of affirming the call he sensed God had put on his life to enter the ministry through Military Chaplaincy. Over time, he took on greater roles as a lay pastor in the church, and in 2020 he was ordained. Pastor Jon continues to serve the church as the Director of Discipleship Ministries. He has a passion for teaching the scripture and caring for his community, wherever God places him. After high school, Pastor Jon joined the Air Force and began serving his country. He met his wife Judy while stationed in Germany. Together they have three children, Daniel, Esther, and Neema. While serving on active duty, he earned two associate degrees, a B.A. in Business Economics from Ashford University and a Masters of Divinity from Liberty Baptist Theological Seminary. In his spare time, he enjoys spending time with his family, investing, and watching baseball.


Kassey Green
Youth Ministry Director


Rachel Andrew
Children's Ministry Director
Yadira Magallanes
Nursery Director


Music and Media Intern
(Currently Open. For information, please contact Pastor Kaleb)


Morgan Legant
Church Secretary


Judy Matlack
Finance Secretary